Homethreads
Launching a new brand is not easy. But with a stratigic plan, great business strategy and great e-commerce platform Bruckner Design took a start up and creating a growing, recognizable brand. In 2018, we helped homethreads go from $0 to 41K per month in only 8 months.
Homethreads ia an e-commerce factory direct website for all your home furnishing needs including bedding, rugs, window treatments and more. Their e-commerce platform was built on our very own Boltbuilder. This allows for constant updates and changes based on the companies growth.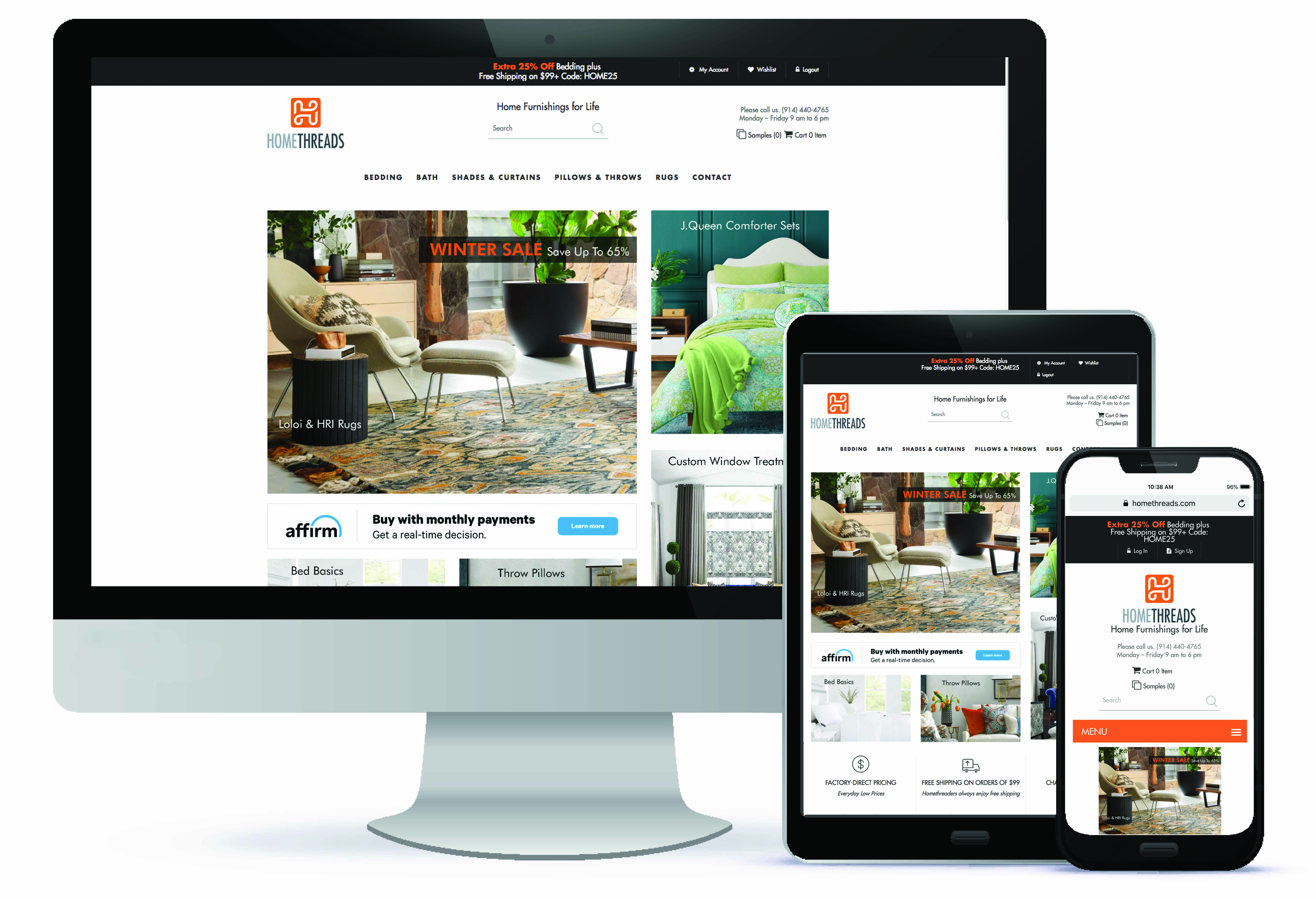 Copy here about e-marketing and how it brought to target gross income ect..