01010011 01110101 01100011 01100011 01100101 01110011 01110011
Find out why those numbers are the most important thing to your business.
Bruckner not only creates successful online marketing and branding, but we've even developed better technology and proprietary services that make our digital marketing approach more effective.
Everything we do is about building your brand. That means inventive content creation, enhanced websites, enticing landing pages with qualified lead generation, automated customer communication, simplifying workflow and e-commerce sites that move product and increase revenue.
Ok, ready to find out what those 1's and 0's mean?
Click on the binary code above ("Nerd" for the stuff that makes computers do everything you want them to do) and see what you can expect.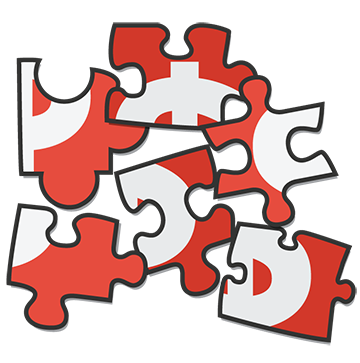 Cobbling is for shoes, not successful marketing.
Some clients believe they can cobble together a design firm, a social media "guru," and sign up for a bunch of expensive marketing tools. Often each individual cost appears cheaper, but the more fragmented your efforts, the greater the chance of breakdowns in communications, delays, and inconsistent results.

Why fail when you don't have to?
We know that approach doesn't work. Which is why we would encourage you not to do it, particularly since you don't have to. We've designed a way to do it all in one place.
With our packages you can select just some of the options or the whole kit and kaboodle. You also have the choice to easily manage your own account needs, or have the Bruckner experts handle it all.
---
Bolt UX™– Looks like WordPress, but behaves like the super hero of Content Management Systems (CMS )
Dazzling. Responsive. Effective. We know that if a site isn't all three then what you have is a glorified business card. Besides being perfectly branded our sites are as functional on a smartphone as they are on a desktop, they apply proven methods of layout to convert visitors to customers, and of course are packed with SEO and SEM without reading like a meta-tag.

Best of all it puts you in the driver's seat with a simple interface that you can manage without being dependent on anyone to update, upload, or analyze. Having said that we're happy to provide quick turn-around and in-depth reports that you can use to make important business decisions.
---
Bolt UXE– Everything that's great about Bolt UX plus a flexible e-commerce system that rivals many of the robust, expensive systems.
Selling directly to consumers makes a lot of sense and we know the secrets (which is really more of an exact science) to getting prospects to press the "buy now" button. And for those not ready to buy we are able to gather the right information to keep your site and products top of mind until they make the decision that they can't live without what you're selling.
---
Funnel LX™(Landing Pages/Lead Generation)
This is often the first stop on the journey to purchase. Combined with effective digital marketing, customers are driven to a page that provides enough information and engagement to get them to opt in and grow your database. This also provides extremely useful information to understand your target market and in turn, strengthen all marketing efforts.
---
Lightning Desk™ (Manage Your Workflow)
What if you could have your own project manager who doesn't take coffee breaks or vacation days? Our simple custom forms create work requests that allow you to explain exactly what you need when you need it, and who needs to do it. Notifications and updates keep everyone in the loop and an internal messaging system makes it easy to collaborate with your team.
---
Radar CM™ (Content Marketing)
"Build it and they will come" is not a strategy. Whether B2B or B2C, without the correct and creative digital marketing your business will be hearing crickets.
The catchphrase "SEO-enhanced" is as obvious as the phrase "great-tasting pizza." If that's your current method to drive sales then we definitely need to talk. Algorithms and technology are changing rapidly and, not to brag, but we're experts in not just what is possible today, but what will be essential tomorrow so that you can be the first to capitalize on it.
Social media campaigns that build awareness and engagement aren't always on the sites you'd expect, but we match the correct platforms with the correct messaging to provide immense opportunities and cost-effective solutions.
Retargeting ads, automated email marketing, constant compelling content generation that make you the thought leader in your industry, and video creation are all just some of the ingredients that go into exceeding what you thought was possible.
Don't believe us? Well, you're here, aren't you?
---
Z'App (App Creation)
Got an app for that? Well, now you do. We've seized on untapped opportunities to use apps for events, marketing, and other avenues to drive sales. Check out this one example of how we turned small fries into a big success.